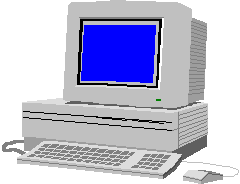 LaserTone Consulting Computer Services
Lasertone Consulting offers sales, setup, and service of personal computers and peripherals. We sell personal computers from Micro Data Specialists, a computer integrator offering state of the art computers at very competitive prices. All computers carry the manufacturer's warantee and will be serviced by us if that becomes necessary.
We also offer the design, setup, and support of Novell and Lantastic local area networks. We will network existing computers or install a new computer network.
Email LaserTone Consulting