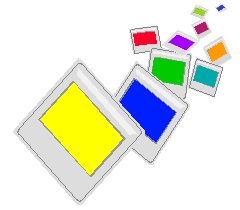 LaserTone Consulting Software
LaserTone Consulting has developed two office productivity software products that run under MicroSoft Windows 3.1 or Microsoft Windows 95 .

DoctorNotes


DoctorNotes is software that uses callerID, from your local telephone provider, to log all incoming calls and take electronic notes using a Windows notepad. The notes taken are saved and recalled each time a person calls to inform you of previous conversations before you answer the phone. Notes taken can be recalled for review or printed.

DrSupply


DrSupply is software that helps automate the ordering of supplies in an office where a large numbers of items are used to keep the office running. The software uses simple "drag and drop" to order items. Drag from an order list of items and drop on an order list. When your ready to place the order(s), just push the order button and DrSupply will take care of placing the order for you, via fax or email, or DrSupply will print an order you can mail or fax to the supplier of the item(s).
DrSupply allows you to print a price list of items to give to your suppliers that will allow you to always get the lowest price for each of the items you order.
Email LaserTone Consulting